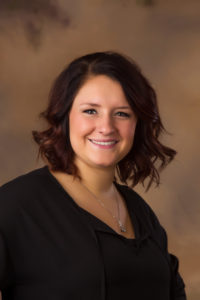 Clare, Stylist
PROFESSIONAL since 2016
Salon Ultimo Team Member since 2016
EDUCATION
2016 Aveda Institute Graduate. I have also completed classes with Keune, Surface, Aveda, and Unite.
SPECIALTIES
I enjoy all aspects of coloring and balayage. Making people feel better by helping them create a new look is why I love this job. I love transforming a foil or color into a customized, specialty balayage to suit their personality and lifestyle. I enjoy creating new friendships with my clients, learning new trends and making suggestions to the clients who want to change or add something new to their current style. My goal is to always send my clients home looking and feeling your best.
I am so lucky to have joined the Salon Ultimo team. There is not a better place for me to build my knowledge and experience. I am committed to taking advantage of all of the education and knowledge from the years of experience Salon Ultimo has to offer and to learn something new every day.
"If you love your job, you'll never work a day in your life."
Hours: Monday 9:00am-9:00pm, Thursday 3:00pm-9:00pm, Friday 8:00am-6:00pm, Saturday 8:00am-4:00pm (winter), Saturday 8:00am-3:00pm (summer)