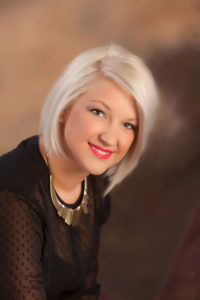 Lindsay, Stylist
PROFESSIONAL since 2012
Salon Ultimo Team Member since 2013
EDUCATION
2012 Aveda Institute Graduate. I have taken several classes from Aveda, Unite, Kenue and Sunlights.
SPECIALTIES
My specialties are men's and women's cuts, along with colors and foils. I love creating transformations and achieving the look my clients want.
Making people feel better by helping them create a new look is why I love this job. The little things are what matter the most. My goal is to always send my client's home feeling confident and happy about themselves. My clients are the most important part of my job and I strive to make sure they know how much they matter to me.
I am so lucky to have joined the Salon Ultimo team. There is not a better place for me to build my knowledge and experience. I am committed to taking advantage of all of the education and knowledge from the years of experience that Salon Ultimo has to offer and my goal is to learn something new every day.
"Find something you're passionate about and keep tremendously interested in it." Julia Child
Hours: Monday 9:00ampm-9:00pm, Thursday 3:00pm-9:00pm, Friday 8:00am-6:00pm, Saturday 8:00am-4:00pm (winter), Saturday 8:00am-3:00pm (summer)