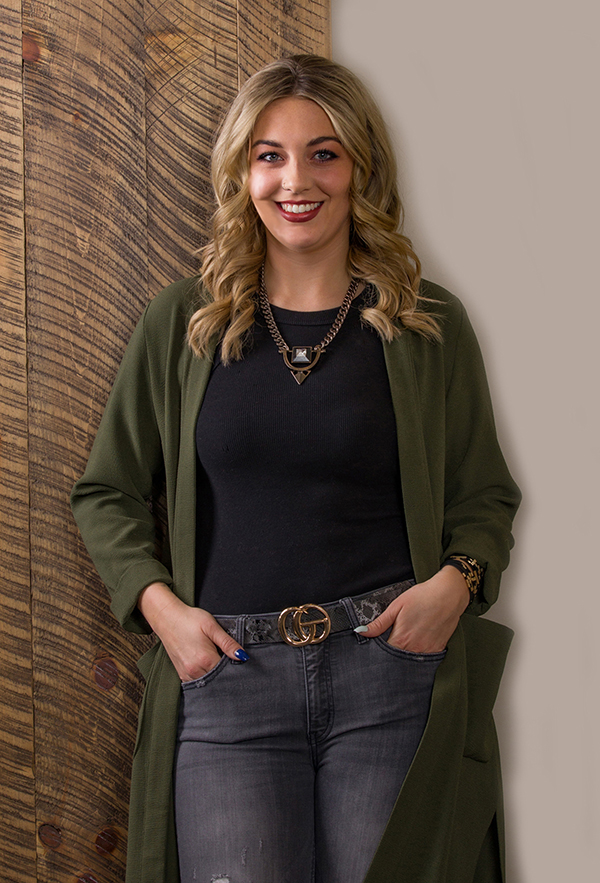 Kennidi, Master Stylist

PROFESSIONAL since 2015
Salon Ultimo Team Member since 2014
EDUCATION
2015 Graduate from the Minnesota School of Cosmetology. I worked as a Sales and Service Coordinator at Salon Ultimo for a year while attending cosmetology school. That gave me the confidence to be a skillful and eager student and the experience to understand how the business side of a salon works. I have also completed the following classes; Unite current trends, Kuene blonde series, Pravanna balayage techniques, Unite men's grooming, Unite and Aveda hair cutting trends, Surface product knowledge, Sunlights balayage, and Moroccanoil updo trends.
SPECIALTIES
My specialties include smoothing and straightening treatments, balayage, curly hair, and ethnic hair. I love being creative and accepting any hair challenge, allowing me to push myself to become a better stylist. The best part of this job is being able to make someone feel beautiful and give them a little bit of happiness in their day. I am dedicated to giving each client the best service so that they walk out feeling amazing about themselves.
Wanting to be a stylist was beyond just a goal of mine. There are three generations of stylists in my family and I have wanted this for as long as I can remember. I am inspired by fashion and beauty and have a passion for making people feel and look beautiful. My goal in the future is to get a business degree.
"There's always more to learn and achieve at."