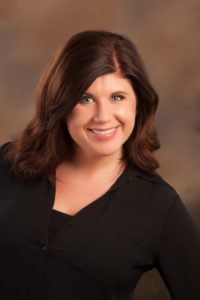 Amy H, Master Stylist
PROFESSIONAL since 2000
Salon Ultimo Team Member since 2004
EDUCATION
2000 Scot Lewis graduate.
My level of expertise has grown from attendance at the Aveda Portfolio Trends, Aveda Men's, Aveda Master Jam the Unite Academy in San Diego and the Keune Academy in Atlanta. I also attend yearly classes from Schwarzkopf and Keune on coloring and Unite on cutting. I am a certified Brazilian Blowout Specialist. During the last several years I have attended several beauty and hair shows including the Midwest Beauty Show in Chicago and NCA. I am also a participator in charity events and the Ultimate Style show.
SPECIALTIES
My specialties include color and cutting but are not limited to just that. I enjoy working with all types of hair lengths and styles. I stay up-to-date with current trends and love transforming them into reality. The transformation I get to give each of my clients is by far the most rewarding part of my job.
I am so blessed to be surrounded by such amazing clients and co-workers. I love what I do and being able to use my creativity as a part of my job makes it that much better. I also mentor and train new team members at the salon.
"Balance, peace, and joy are the fruit of a successful life.It starts with recognizing your talents and finding ways to
serve others by using them."
Hours: Tuesday 8:30am-5:00pm, Wednesday 8:30am-9:00pm, Thursday 8:00am-2:30pm, Saturday (every other) 8:00am-4:00pm (winter), Saturday 8:00am-3:00pm (summer)