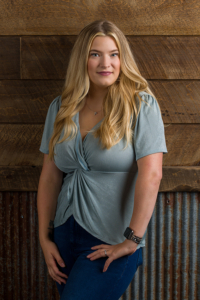 Abby, Senior Stylist
PROFESSIONAL since 2015
Salon Ultimo Team Member since 2016
EDUCATION
2015 Regency Beauty Institute Graduate.  Before coming to Salon Ultimo I graduated from the Advanced Training Program at Ficocello's.
SPECIALTIES
I enjoy all aspects of color. Being creative and helping achieve new looks with either a simple shift in color to a dramatic change, is something I am passionate about.
I do whatever I can to make all my clients feel comfortable and get the look they want through a great consultation and listening to their wants and needs. Being able to make people feel better about themselves is what I love about this job. My goal is to learn as much as I can to become the best stylist and person I can be.
"Live life to the fullest, don't be afraid to be different."