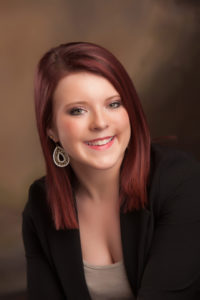 Alyssa, Assistant Manager
Salon Ultimo Team Member since 2015
I graduated from the University of St. Thomas in May 2018 with a bachelors degree in Social Work. I am in the process of applying to Law School with the hopes of becoming a family law attorney. Before joining the Salon Ultimo Team, I worked as a Wellness Coordinator which gave me the experience to understand the needs of each guest.
Knowing that every day when I come into work I will be surrounded with people who encourage me and I feel comfortable being around, is why I love this job. I truly enjoy working with everyone and feel like I have gained a second family.
The most important part of my job is to make sure everyone feels welcome and enjoys their time spent at Salon Ultimo. I hope to make each client want to come back by providing them with the best customer service around.
"Forget about the reasons why something may not work. You only need to find one good reason why it will." Dr. Robert Anthony