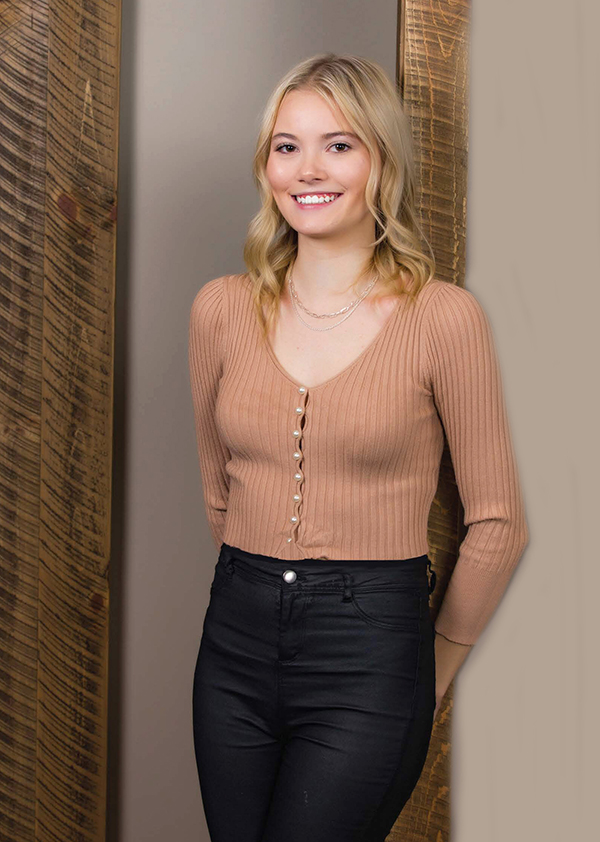 Lacey, Guest Service Specialist
Salon Ultimo Team Member since 2021
Working alongside my friends at this amazing salon brings me so much joy. Ensuring that each and every client leaves with a smile, knowing they've received top-notch customer service, is my primary focus. I take pride in my ability to create a vibrant and welcoming atmosphere that benefits both our valued guests and the fantastic team I work with.
My driving force is constant growth—both personally and professionally. I am committed to evolving and improving myself every day. Outside of work, nothing beats the quality time I spend with my family; it's incredibly precious to me. When it comes to hair care, Surface Blowout Oil is my absolute go-to—it works wonders!
If I had to describe myself in one word, it would be "energetic." I thrive on positivity and enthusiasm, aiming to infuse our salon environment with that same vibrant energy. My goal is to consistently create exceptional experiences for both our cherished guests and our amazing team.
I'm genuinely excited to make sure your visit here is absolutely fantastic!