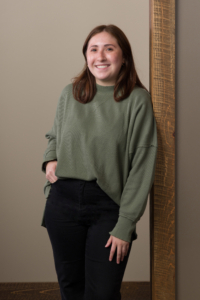 Jennah, Guest Service Specialist
Salon Ultimo Team Member since 2022
I am in the process of completing my degree in Sports Management at Dakota County Technical College. I am on the Dean's list and will graduate with outstanding grades that I have worked hard for.
Working at Salon Ultimo has taught me so much about communication and organization, which is a key part of this job. I love creating a personal experience for each guest through fun conversations and getting to know each of them. I find that connecting with guests comes easily to me, and I am excited to use that skill in my future career. Through years of management experience, I have learned that being positive is one of my specialties and something I am proud of.
I hope to continue growing every day to be the best version of myself. The experience I am getting at Salon Ultimo will push me to do that!
"It is what it is."