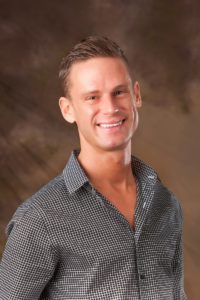 Nicholas, Sales & Service Coordinator

Salon Ultimo Team Member since 2015
I have been a part of the Salon Industry for the last twelve years. I have a passion for working in the salon and spa industry. I enjoy the interaction with the customers both over the phone and in person. I like to bring a smile to everyone I come in contact with. The atmosphere is alive and I love adding my own upbeat energy to the salon.
The most important part of my job is engaging with the clients and making them feel welcome. My goal is to make sure you have the best experience at Salon Ultimo.
My biggest achievement is my sobriety and my new outlook on life. I worked for Salon Ultimo a few years back and feel blessed to rejoin the team with a new, fresh perspective.
"We shall never know all the good that a simple smile can do." Mother Theresa