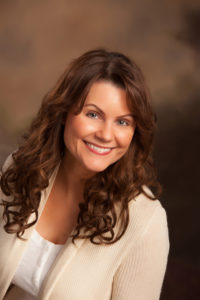 Emma, Esthetician
PROFESSIONAL since 2007
Salon Ultimo Team Member since 2008
EDUCATION
I have over 8 years of hands-on experience in the beauty industry. I graduated in 2007 from St. Paul College. I am certified in Esthetics, Laser Hair Removal, and Skin Rejuvenation. I have completed on-going training from Skin Ceuticals, Pevonia, and Aveda as well as completing clinical certification from the Dermal Institute in Minneapolis.
SPECIALTIES
I enjoy all aspects of my job, from basic waxing, tinting, and facials. It is extremely important to me that my clients feel relaxed and rejuvenated during a waxing service or customized facial. Whether it is acne, wrinkles, dehydration, rosacea or hyperpigmentation that you are struggling with, I can offer you a service that will be very beneficial to you. When it comes to waxing and tinting, I feel like this instant makeover will make you look 5 years younger.
I enjoy meeting new clients and creating long-lasting relationships. I think continuing education and staying up-to-date with current trends is a very important part of my job. Making my clients feel great about themselves is my ultimate goal.
"If you want to change the world you have to change yourself."
Hours: Tuesday 9:00am-2:30pm, Wednesday 2:00pm-8:00pm, Friday 8:30am-12:30pm, every other Saturday 8:00am-4:00pm (winter), Saturday 8:00am-3:00pm (summer)