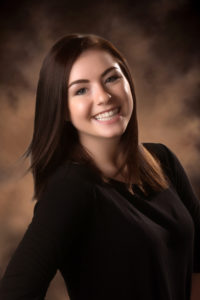 Decyln, Stylist
Salon Ultimo Team Member since 2016
I am currently a student at Mahtomedi High School and studying Cosmetology with the 916 program. My goal is to become a stylist after graduating from cosmetology school which I will start this fall. My mom Kelly is a lead stylist at Salon Ultimo and I have always wanted to be just like her. I am so lucky to have such a talented and inspirational mentor to help me become the best stylist I can!
I love meeting new people and helping them with what they need. This part of my job is helping me gain the confidence and experience I need before going to cosmetology school.  I believe being understanding to the clients wants and needs while being as helpful as I can is the most important part of this job for me.
"You can't score if you don't shoot."