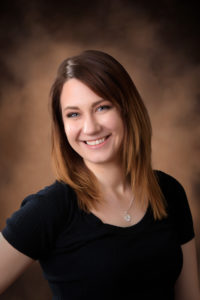 Allison, Stylist
PROFESSIONAL since 2015
Salon Ultimo Team Member since 2018
EDUCATION
2015 Regency Beauty graduate.
I love learning and keeping up on new trends, techniques and products. I have taken classes from Keune, Candy Shaw, Unite & Aveda. I am certified in the Brazilian Blowout and with curly hair by Surface. Education is something I will never stop perusing.
SPECIALTIES
I love balayaging and foiling my clients hair to give them anything from a "sun kissed" natural look to a dramatic and bold fun new look.  Keeping you relaxed while I take care of you is always my goal.  The most important thing to me is building meaningful relationships with my clients while making them feel beautiful.
I am so glad to be a part of the Salon Ultimo team! I am happy to be in a place where I can continue to grow and expand as a stylist.
"I was born to create"
Hours: Tuesday 3:15pm-9:00pm, Wednesday 3:15pm-9:00pm, Thursday 2:30pm-9:00pm, Friday 8:00am-6:00pm, Saturday 8:00am-4:00pm (winter), Saturday 8:00am-3:00pm (summer)